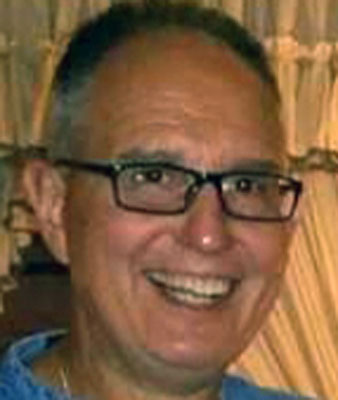 EDWARD M. 'EDDIE' STANOVCAK
YOUNGSTOWN – There will be a 10 a.m. Mass of Christian Burial on Friday, Jan. 4, 2019, at St. Christine Church in Youngstown with the Rev. Zachary Coulter officiating for Edward M. Stanovcak, 65, who passed away on Tuesday, Dec. 25, 2018.
He was born July 15, 1953, in Youngstown, the son of Edward and Evelyn (Hensperger) Stanovcak.
Edward was a graduate of Woodrow Wilson High School and was employed as a clerk with the U.S. Postal Service, Girard office.
He was a member of St. Christine Church and the American Postal Workers Union. He was a longtime member of the downtown Y.M.C.A., where he was a great open division racquetball player. He was an avid golfer (who especially loved the weekend outings with his Linden Hall brothers) and he bowled in several leagues in the area. Edward was a dedicated fan of the Pittsburgh Steelers, the Ohio State Buckeyes, the YSU Penguins, and the Cleveland Indians. For 20 years, he managed the Mill Creek Women's Softball League and managed his own team in the league as well. He loved animals, especially his dog, Awgee-Dawgee, with whom he took daily walks.
Edward will always be remembered lovingly by his mom, Evelyn (Mike) Andrews; his loving wife, the former Patricia Minotti, whom he married Aug. 17, 1974; two brothers, Jimmy Stanovcak and Joey (Sandee) Stanovcak; three sisters-in-law, Donna Katros, Marilyn Kaplan, and Beverly (Pete) Kittle; six stepsiblings, Lorraine (Terry) Greene, Justine Andrews, Christine (Russ) Cowart, Mike (Lil) Andrews, Ricky (Gloria) Andrews, and Jimmy (Susan) Andrews; and many loving nieces and nephews.
He was preceded in death by his dad; two sisters-in-law, Debbie Stanovcak and Shirley Hoover; three brothers-in-law, Steve Katros, Ted Kaplan, and Hermie Minotti; and his in-laws, Herman and Mary Minotti.
Friends may call from 5 to 7 p.m. on Thursday, Jan. 3, at the Rossi Brothers and Lellio Funeral Home, 4442 South Ave. in Boardman and again on Friday, Jan. 4 from 9:15 a.m. to 9:45 a.m. at St. Christine Church prior to the Mass.
In lieu of flowers, donations can be made to the family.
Family and friends may visit the Book of Memories at www.rossifunerals.com to view this tribute and send condolences to Edward's family.