How I would remake the Cleveland Indians into a championship-calibre roster this winter
The Cleveland Indians entered FanSided's simulated 2018-19 winter makeover with a roster capable of repeating as AL Central champions. It's especially deep in starting pitching, with proven veterans Corey Kluber, Carlos Carrasco and Jake Bauer, an emerging potential star in Mike Clevinger, youngsters Shane Bieber and Adam Plutko, as well as Danny Salazar, who missed all of 2018 while recovering from arm surgery.
The Indians were also strong across a young infield, with Francisco Lindor a fixture at shortstop, Jose Ramirez at second, and an interesting fight for playing time at third between youngsters Erik Gonzalez and Yandy Diaz.
Yonder Alonso, Yan Gomes and Edwin Encarnacion were reliable veterans at first base, catcher and DH.
More from Call to the Pen
There were, however, two areas of significant concern, the outfield and the bullpen. The decision not to extend a qualifying offer to Michael Brantley left Cleveland with a projected outfield of Jason Kipnis in left, Leonys Martin in center and Tyler Naquin in right. Given the poor 2018 seasons by Kipnis and Naquin, making both of them potential trade bait, plus the desire to tap into Kipnis' versatility if he is kept, we needed an upgrade virtually across the outfield.
As for the pen, the losses of Cody Allen and Andrew Miller would be felt. That left Brad Hand as the projected closer with a lengthy roster of unprovens behind him. Beyond that, Hand may have trade value.
The Indians begin with a projected payroll in the $129 million range and an expectation that we may be able to raise that to $150 million if necessary.   That ceiling presented a challenge to any hopes of dealing at or near the top of the free agent market, but it enabled us to patch holes a bit lower on the chain.
We also entered the simulation willing to move one or two starters if the opportunity presented itself to satisfy a need.
With Kluber and Carrasco as bait, it's probably no surprise that the trade market opened quickly. We considered several offers for each, probably the most intriguing being a straight-up swap of stars with the Diamondbacks: Kluber for Paul Goldschmidt. Both for financial and playing time reasons, though, that trade would have necessitated the trade of Alonso, and no good offer for him materialized.
Indeed, the first trade that materialized didn't involve either of the two top pitchers but Salazar. The Mariners, willing to take a chance on his comeback, offered Ben Gamel, a solution to one of our outfield spots, plus bullpen prospect Wyatt Mills for him. Gamel batted .272 in 293 plate appearances for the Mariners while Wyatt had a 6-2 record and 3.57 ERA in 53 innings at Class A and AA. Given our rotation depth and the uncertainty of Salazar's immediate future, we accepted without much hesitation.
With no strong prospects of Kluber bringing a commensurate return, we focused on offers for Carrasco. There were several, but the best came from Arizona because it filled our need for a mid-order outfielder who could be counted on plus pen support. The trade that went down was a two-for-two:  Carrasco and Naquin to Arizona for David Peralta and reliever Jimmy Sherfy. Peralta was a regular corner outfielder who batted  .293 with an .868 OPS and a 3.9 WAR,the same as Carrasco's WAR for Cleveland.  Sherfy had a 1.65 ERA at the major league level and a 2.40 ERA in 45 innings at AAA Reno.
Peralta and Gamel helped us at the corner outfield positions, but I still wasn't comfortable counting on Martin in center. Given that the Cubs were deep in young outfield talent, the Indians approached about picking up one; the one we had in mind being Albert Almora Jr. He's a first-rate center fielder who hit close to .290 last season. The asking price was high: projected closer Hand. But Almora was too good a catch to resist. Beyond that, the trades of Hand and Carrasco reduced our payroll into the $120 million range, giving us flexibility to pursue a reliever (or other needs) via free agency.
Which we did. The first goal was to land one more reliable outfielder who could also strengthen the middle of the order. Our target was Nick Markakis, who batted .297 for the Braves in 2018 with 14 homers and 93 RBIs. I like Markakis because he offsets our pre-dominant right-handed lineup featuring Lindor, Ramirez and Encarnacion.
Markakis will be 35, but a 2.6 WAR player is worth the risk on a short deal. He made $11 million in 2018. Hoping to stave off a bidding fight, I made what I hoped would be a pre-emptive offer: 2 years at $14 million a year, and it worked.  The signing drove our payroll just north of $133 million, essentially limiting us to working around the fringes of the market for any other deals. But it did not lock us out entirely.
We also needed a left-handed reliever, having only one on the roster. Our first target was Tony Sipp, formerly of Houston, but Cincinnati beat our two-year, $6 million offer. We moved next to Vidal Nuno, who had a 1.64 ERA in just 33 innings for Tampa Bay. We offered Nuno a one-year, $1.5 million deal and were pleasantly surprised when he fell to us. That left us without a recognized "name" closer…but with the ability to let our available arms fight for the role, or to let manager Terry Francona develop an alternative closer strategy.
With Bieber and Plutko slotted as our four and five starters, it made sense to bargain-hunt in the deep pitchers market . This time the target was Matt Harvey, 7-7 with a 4.50 ERA for the Reds, our hope again being that nobody would notice. We offered one year at $3 million. Somebody did notice; the Diamondbacks raised the ante to $4 million. Sensing that Harvey was worth the cost and that the cost might not get out of hand, we made one more offer: one year at $5.5 million…and Harvey signed. We had a new No. 4 starter and a battle between Bieber and Plutko at No. 5.
The Harvey signing moved our payroll to a hair moving $140 million, elite territory for a team that opened at $118 million last year, but we had one more slot to fill in order to present what I thought could be a championship roster. That was depth at catcher, where our backup, Roberto Perez, took the term "good field, no hit" to a new level last year. Perez hit an unsustainable .168 with equally bad on base and slugging averages. With an eye toward replacing Perez, we offered Kurt Suzuki a one-year, $2 million deal to share time with Yan Gomes. That nudged us to $142.4 million – not sure what ownership will think of that but it's in line with other mid-market contenders such as the Braves ($140 million), Brewers ($130 million) and Diamondbacks ($140 million).
That left Cleveland with the following 29 players projected to compete for spots on the opening day 25-man roster
Starters: Corey Kluber, Trevor Bauer, Mike Clevinger, Matt Harvey, Shane Bieber, Aaron Plutko
Relievers: Vidal Nuno, Dan Otero, Jimmy Sherfy, Adam Cimber, Neil Ramirez, Tyler Olson.
Catchers: Yan Gomes, Kurt Suzuki, Roberto Perez.
Infield: Yonder Alonso, Jose Ramirez, Francisco Lindor, Yandy Diaz, Erik Gonzalez, Edwin Encarnacion.
Outfield: Nick Markakis, Jason Kipnis, Albert Almora, Ben Gamel, David Peralta, Leonys Martin, Brad Zimmer, Greg Allen.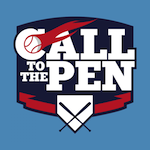 Want your voice heard? Join the Call To The Pen team!
Here's the projected starting nine, with  Kipnis slated to fill in at any of several positions:
1.       Francisco Lindor, ss
2.       David Peralta, lf
3.       Jose Ramirez, 2b
4.       Edwin Encarnacion, dh
5.       Nick Markakis, rf
6.       Yan Gomes, c
7.       Albert Almora, cf
8.       Yonder Alonso, 1b
9.       Yandy Diaz/Erik Gonzalez, 3b