The Cleveland Indians have made a number of trades to pare down their payroll. What they do with that money will determine how successful this offseason will be.
It has been a busy offseason for the Cleveland Indians. Facing a crossroads with Andrew Miller, Cody Allen, and Michael Brantley as free agents, the Indians have made a series of moves. Edwin Encarnacion, Yonder Alonso, Yan Gomes, and Yandy Diaz have been shipped out, with Carlos Santana and Jake Bauers, amongst other prospects, returning. Other moves are likely to come, with Trevor Bauer and Corey Kluber still on the trade block.
Amidst all these moves, the Indians have accomplished their goal of cutting down payroll. In fact, they have trimmed over $21 million in salary from these deals. But what will they use that money for?
More from Call to the Pen
With these savings and trades, the Indians do have quite a few holes, as referenced in the tweet above. The outfield is still a question mark, with Bauers, Leonys Martin, and Tyler Naquin the presumed starters at this point. The bullpen would have Brad Hand at closer, a role he performed admirably in for the Padres, but a questionable cast of characters to get to him in the ninth.
In a way, the Indians hand may be forced. The AL Central is still a weak division, with the Tigers and Royals continuing their rebuild. The Twins are at a crossroads themselves, having suffered through an unexpectedly miserable 2018 campaign. While the White Sox are making moves to contend, the Indians are still likely in control of the division, even with their weakened roster.
It would make a lot of sense for the Indians to start over, to rebuild their farm system and look to create another roster geared towards sustainable contention. Instead, they exist in a division that is wide open, where they remain as the favorites even after this sell off.
The roster has a lot of holes. Cleveland could, at the very least, use a starting right fielder, a fourth outfielder, and a couple of arms in the bullpen. If they do trade either Bauer or Kluber, that would add a large gap in the rotation as well. However, they do have the money available to find options and continue onwards as the favorites in the AL Central.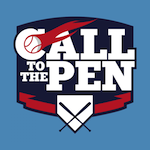 Want your voice heard? Join the Call To The Pen team!
The Cleveland Indians have slashed a large chunk of salary with their moves this offseason. Now they need to reinvest that money.