The Cleveland Indians quest for bullpen help continues, as they have claimed the intriguing A.J. Cole from the New York Yankees.
The Cleveland Indians, as presently constructed, have a few gaping holes in their bullpen. Bryan Shaw had departed via free agency prior to the 2018 season, and Andrew Miller has been signed by the Cardinals. Former closer Cody Allen is still a free agent, but unlikely to make a return. While Brad Hand is a solid enough option to close, the rest of the Indians bullpen could use some help.
Help may well be on the way. The Indians have claimed former consensus top 100 prospect A.J. Cole from the New York Yankees.
More from Call to the Pen
A look at Cole's overall performance last year would hardly appear to make him a candidate to help Cleveland going forward. After all, he posted a combined 6.14 ERA and a 1.593 WHiP over his 48.1 innings, a major step back after a solid 2017 campaign. He would appear to be an interesting flyer, but not someone that the Indians could bank on.
Yet, there is the chance that Cole could prove to be a valuable addition. He produced a respectable 4.26 ERA and a 1.447 WHiP in his 38 innings with New York, striking out 49 batters with just 16 walks. This continues a career long trend where Cole has been far more effective as a reliever, with a lifetime 4.31 ERA and a 1.344 WHiP out of the bullpen, as opposed to a 5.48 ERA and a 1.580 WHiP as a starter.
Cole has also displayed a far greater tendency to strike out the opposition as a reliever. In 54.1 innings as a reliever, he has a 10.1 K/9 and a 3.05 K/BB rate. When he takes the mound as a starter, those numbers decrease, as Cole has posted an 8.6 K/69 and a 2.05 K/BB rate.
For a team in desperate need of relievers, particularly those who would be relatively affordable, Cole is a worthwhile gamble. While he is not likely to begin in a high pressure role for the Indians, it is possible that he could work his way into a bigger role. While Hand would appear to have the closer job locked up, there are openings in the seventh and eighth inning. Or, Cole could develop into a multi-inning option, like Miller before him.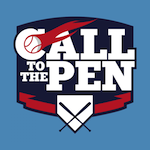 Want your voice heard? Join the Call To The Pen team!
The Cleveland Indians are taking a shot on former top prospect A.J. Cole. Given the status of their bullpen, it is a worthwhile gamble.