After speculation that the Cleveland Indians were in the midst of a rebuild, the Tribe has (not so) quietly been winning the offseason.
After failing to go beyond the ALDS for a second straight season and facing the possibility that Michael Brantley and Andrew Miller will sign elsewhere in free agency, the Cleveland Indians seemed to be facing an impending rebuild. It seems that anyone and everyone not named Francisco Lindor and Jose Ramirez were up for grabs.
Per Ken Rosenthal, the Indians were specifically looking to unload Corey Kluber or Trevor Bauer in order to reduce payroll and in return receive some young prospects.
The @Indians are going to trade one of their veteran starting pitchers, but @Ken_Rosenthal says no one knows which it'll be.

Who will they trade: Trevor Bauer or Corey Kluber? pic.twitter.com/UW6sCl9IxO

— FOX Sports: MLB (@MLBONFOX) December 8, 2018
This got teams like the New York Yankees, who reportedly are willing to move Miguel Andújar for the right price, excited about the prospect of adding a top tier SP.  Also, just under a week ago, talks between the Los Angeles Dodgers and Cleveland Indians reportedly "intensified" over 2x Cy Young award winner Corey Kluber.
More from Call to the Pen
Can you imagine a rotation with Clayton Kershaw and Corey Kluber on it?
Well, don't even bother, because given the moves Mike Chernoff and the Indians have made over the last few days, the likelihood that one of these pitchers will move looks dimmer and dimmer.
As soon as teams got themselves excited at the possibility of pulling off a blockbuster trade for Kluber or Bauer, Chernoff and the Indians pulled the most epic "sike" of the 2018 offseason. In quiet fashion, the Indians have somehow managed to put themselves in a position to remain contenders for the foreseeable future.
First, the Indians trade away catcher Yan Gomes to the Washington Nationals for OF prospect Daniel Johnson, per Jon Heyman. Gomes is owed approx. $7M next season and then has team options worth $9M in 2020 and $11M in 2021.
Then, they extend Carlos (aka "Cookie") Carrasco to a sweetheart deal. "Cookie" is a top tier starting pitcher who in 2019 will earn less than a mediocre (at best) SP like Lance Lynn.
#Indians exercise RHP Carlos Carrasco's $10.25M option for 2020 and sign him to two-year extension for '21 and '22 with vesting option for '23, sources tell The Athletic. The extension covers Carrasco's age 34 and 35 seasons. The vesting option is for his age 36 campaign.

— Ken Rosenthal (@Ken_Rosenthal) December 6, 2018
On the market, a pitcher like Carlos Carrasco could realistically command Justin Verlander ($27M AAV) or Cole Hamels ($24M), even David Price ($31M AAV) type money. "Cookie" does, after all, have a better ERA and FIP than all of those pitchers since 2014.
Then, the Indians became involved a three-way trade with the Mariners and Rays, in which the Tribe unload Edwin Encarnación ($20M in 2019), and get Carlos Santana ($17M in 2019), Jake Bauers, and $6M in return.
You have to wonder, the Indians checked all of the boxes that were motivating them to consider trading Kluber and Bauer in the first place, right?
Add prospects?  Check!
Save money? Check!
Stay competitive? Check!
Why then should they still field offers for two players with team friendly contract situations? Kluber is under control for three more years in a very team friendly deal, and Trevor Bauer won't become an unrestricted free agent until 2021.
Also, considering that the Cleveland Indians still play in the weakest division in baseball, another playoff run seems like a foregone conclusion. Having two top tier SP in your rotation only helps your chances at another run for that ring.
And so, just like that, the Indians – to this point – are winning the offseason.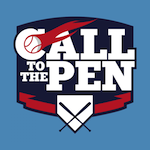 Want your voice heard? Join the Call To The Pen team!
Like a thief in the night, the Cleveland Indians have stealthily managed to accomplish all of their goals without really sacrificing much. Making out like bandits while the rest of MLB salivates at the unrealistic thought of obtaining the unobtainable.