Long a team that ignored the international market almost completely, the Baltimore Orioles made a huge move on that front recently.
Without even signing a player, the Baltimore Orioles made a huge move in the international player market, announced on Wednesday.
Many have associated the Baltimore Orioles lack of talent in their farm system the last number of years to their lack of involvement in the international market, especially the Latin American player market. When the team missed out on the Mesa brothers coming over from Cuba in spite of having the most money available to offer, it was seen as a sign of the lack of trust most agents and trainers in Latin America would have with the Orioles.
The team set about changing that opinion with one hire.
On Wednesday, the Baltimore Orioles announced the hiring of Koby Perez as the senior director of international scouting. Perez has previously been with the Cleveland Indians before being hired by the Orioles. So why was this hiring so important?
More from Call to the Pen
If you were to ask around impartial/independent scouts in the game, most would regard the level of talent from Latin America in the low levels of the Cleveland Indians system as the greatest of any team in baseball, and it's really not especially close on the guys who have yet to play in a full-season league.
Perez has been the architect of much of that talent surge into the Indians system as the director of Latin American scouting for the past three seasons in Cleveland after spending time as a scout in Philadelphia and St. Louis (where he worked with current Orioles GM Mike Elias) before coming to the Indians.
Even putting attention to the Latin American market at all is a shift in philosophy for the Baltimore Orioles, but to go out and get one of the young (Perez is 40), up-and-coming directors in the Latin American sphere is a huge get for the Orioles, and it should immediately give them credibility when negotiating.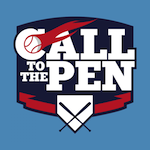 Want your voice heard? Join the Call To The Pen team!
While the change in philosophy was too late to really affect the 2018-2019 market, the Baltimore Orioles could be making some noise in 2019-2020, and hiring Koby Perez was a huge start!